Case name: YQW series gas-fired horizontal thermal oil heater
Company name: Fujian Deyun Science and Technology Co., Ltd.
Location: Fuzhou, Fujian
Equipment: YY(Q)W-12000Q
Project boiler medium: HMO (Heat Medium Oil)
Capacity: 10 million kcal
Customer Feedback:
After having an in-depth understanding of our production technology, ZOZEN Boiler recommended this type of gas-fired horizontal thermal oil heater and provided the complete boiler system solution which was a good match with our production lines. Besides, ZOZEN technicians also provided the specific guidance of boiler installation and commissioning for us. Their patient and professional service had left a deep impression for us. Thanks to ZOZEN Boiler!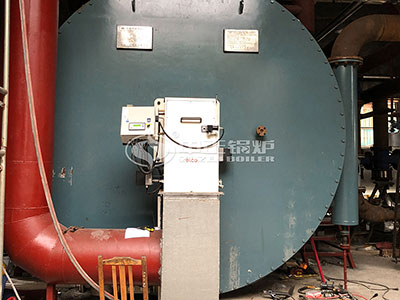 Case Info:

Established in 2002, Fujian Deyun Science and Technology Co., Ltd. is mainly engaged in the research, development and production of lace and subsequent dyeing and finishing service. Its lace is mainly used to produce women's lingerie of various brands. As all know, dyeing and finishing is a kind of chemical process. After the chemical processing, textile materials needs to accept repeated washing and drying processes, which can consume a large amount of heat energy and water. In order to reduce the heat consumption, Deyun introduced a set of YQW series gas-fired thermal oil heater system produced by ZOZEN Boiler. This system has sufficient output and high thermal efficiency, which can meet the high-temperature heat demands of the lace production, dyeing and finishing lines of Deyun.
ZOZEN YQW series gas-fired thermal oil heater adopts the three-pass round coil structure. The coil end adopts the conical coil to effectively protect the furnace at the boiler end, so as to ensure the long-term, safe and stable operation of the boiler. This boiler also adopts the countercurrent heat transfer process with a good heat transfer effect. With the high-efficiency heat transfer system at the boiler tail, the overall boiler thermal efficiency can reach over 95%. It is also worth mentioning that ZOZEN's patented construction installation equipment can complete remove the residual water due to the hydrostatic test. It can reduce the time of oil dewatering from 12 days to 3 days, which can greatly save the boiler commissioning costs for users, so it has won high praise from users.