Case name: SZL series coal-fired chain grate steam boiler
Company name: Guangning County Guangan Paper Co., Ltd.
Location: Zhaoqing, Guangdong
Equipment: SZL20-1.25-AII
Project boiler medium: Steam
Capacity: 20 tph
Customer Feedback
We felt so appreciated for the SZL series coal-fired steam boiler system provided by ZOZEN Boiler. It provided the high-quality and stable steam for the gray paperboard production of our company to effectively improve the product quality and production efficiency. It also helped us successfully pass the project environmental assessment to achieve the goals of energy saving and emission reduction.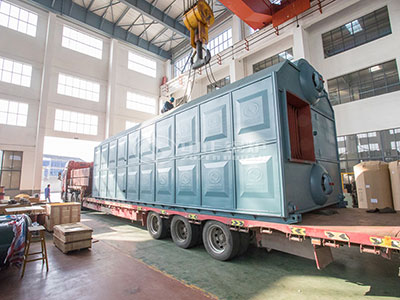 Case info
Established in 2010, Guangning County Guangan Paper Co., Ltd. is an enterprise which is engaged in the waste paper recycling and manufacturing. In order to meet the market demands, Guangan Paper planned to invest a new expansion project with an output of 50,000 tons of gray paperboard. This project needed to introduce the new paperboard production equipment and a set of coal-fired boiler, and upgrade the existing pollution treatment facility at the same time. By virtue of high efficiency and good environmental protection performance, ZOZEN SZL series coal-fired steam boiler successfully won the favor of Guangan Paper to provide the stable and reliable steam supply for its dewatering, forming, drying and other processes.
ZOZEN SZL series coal-fired steam boiler is a kind of pre-assembled chain grate water tube boiler with two drums. The boiler adopts the reasonable furnace, furnace arch and air regulation devices to promote the sufficient combustion of the fuel and improve the boiler thermal efficiency to over 82%. Besides, the boiler is equipped with the dust removal and desulfurization facilities at the tail to effectively control the emission of air pollutants such as NOx, SO2 and dust contained in the exhaust gas and make the emission values reach the local environmental protection standards. It is also worth mentioning that ZOZEN SZL series coal-fired boiler has a high degree of automation. It realizes the mechanical fuel feeding, dust discharge and slag discharge, which can save a certain human source costs to promote the economic boiler operation for enterprises.