In the deep processing of soybean, steam boiler provides stable and continuous steam support for heating, sterilization, drying and many other processes. As the boiler provider for soybean processing, ZOZEN Boiler has served leading enterprises such as Yuwang Group, Shandong Sinoglory Health Food Co.,Ltd. and other industries. The customized solution of biogas and natural gas boiler not only solves the common problem of difficult utilization of biogas among users in this industry, but also greatly reduces the production cost.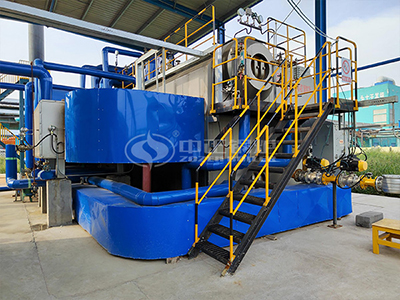 ZOZEN biogas boiler in the customer's plant
biogas is difficult to fully use
Soybean deep processing enterprises generally require to purchase boiler products that can use biogas as fuel. It is known that a large amount of high-concentration organic wastewater comes with the deep processing of soybean, and biogas is a by-product of the organic wastewater treatment process. In order to improve the economic benefits of enterprises, it is a common choice for users in this industry to use biogas as boiler fuel.
Relying on the technical advantages of dual-fuel boiler, ZOZEN Boiler has designed a set of boiler equipment which can burn biogas and natural gas separately, and can also burn the two fuels together, completely solving the problem of methane recycling in enterprises and meeting the production heat.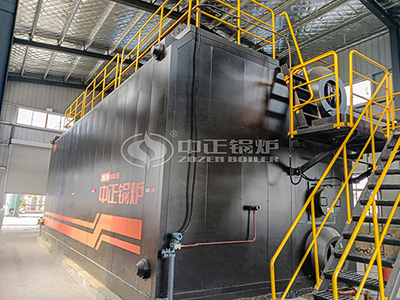 ZOZEN Boiler specialty creates solutions for industrial boilers in various industries
ZOZEN Boiler not only solves the problem of biogas utilization but also realizes stable heat supply
In Sinoglory High-end Soybean Protein Industrial Park, ZOZEN Boiler provides customers with a set of gas superheated steam boiler system. ZOZEN Boiler selects the USA zeeco ultra-low NOX burner, which has strong combustion stability, can realize the mixed combustion of biogas and natural gas, and can also meet the emission requirements of environmental protection.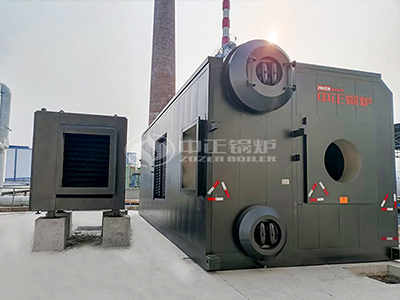 ZOZEN biogas and natural gas boiler on site
According to the process heat temperature, it adopts an integrated superheated steam boiler, and the rated heating temperature can reach 250℃. Superheated steam boilers have high safety requirements and are difficult to design and produce. ZOZEN Boiler has advanced production technology and large-scale tooling equipment. At the same time, ZOZEN Boiler has accumulated rich practical experience. The optimized superheated steam boiler structure can control temperature fluctuation more accurately and its performance is more stable.