Steam boiler plays a key role as a supporting device in the industrial chain project. The project includes farms, feed stations, egg sorting and processing workshops and organic fertilizer plants. From the heat used for egg hatching to the disinfection and sterilization process, all require stable heat energy.
ZOZEN Boiler guarantees the daily operation of the project
CP Group, a Fortune 500 company, has established key government-enterprise projects in the local area with a total investment of about 142 million dollars, aiming at building a large-scale intelligent breeding base for laying hens in the whole industrial chain.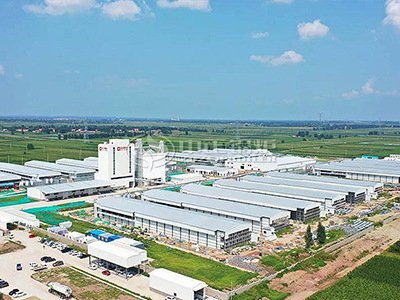 intelligent breeding base for laying hens in the whole industrial chain (picture from https://www.sohu.com/a/487207999_121078740)
As the boiler supplier of this project, ZOZEN Boiler has a well-known boiler brand in the industry and reliable product performance, and has served international enterprises such as BMW Brilliance, Samsung Electronics and Feihe Dairy.
ZOZEN Boiler creates the high standard intelligent heating supply system
According to the scale of the project, ZOZEN Boiler has provided several 3 sets of 4 tons gas-fired steam boilers. The boiler body is a horizontal internal combustion fire tube boiler. After the fuel is fully burned in the large furnace, the heat is efficiently transferred to the boiler water through the corrugated furnace and the threaded smoke tube, to generate sufficient steam.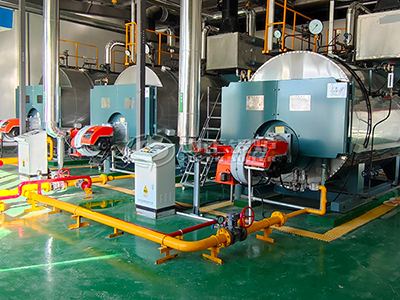 ZOZEN gas-fired boiler provides heat energy for the project
At the same time, ZOZEN gas-fired steam boiler is equipped with intelligent control system, the system helps to realize the integrated and automatic control of several sets of boilers, let each boiler can give full play to its efficiency; through modular programming, it can better interface with the project system, and automatically adjust the load and water supply as required.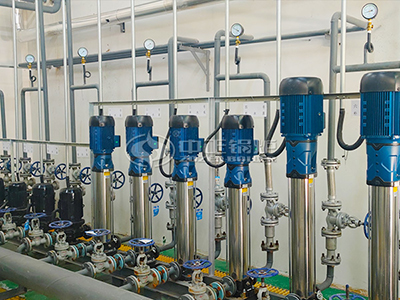 ZOZEN gas boiler system is carefully installed and highly configured
During the construction of the boiler system, the details of each link are concerned, the whole layout of the system is neat and clean. Among which, the steam and water pipe adopts the stainless steel outer packing, with strong corrosion resistance and long-term durability. Circulating water pumps are arranged in turn according to specifications and sizes, and pressure gauges are uniformly installed, which is convenient for subsequent system operation and management.