Jiangsu Yinbao Holding Group Co., Ltd invested about 78 million US dollars to build a new agriculture project in Yangma Town. The project will have two production lines and and the intelligent cold chain and storage, which will improve the production efficiency of the chrysanthemum.
ZOZEN Boiler joins the whole industrial chain project
During the process, the fresh chrysanthemum shall be processed through several stages of production, which requires a large amount of steam as the heat source. Therefore, steam boiler becomes an indispensable part of the project construction. At the same time, depending on the ecological requirements, Yinbao Group decided to purchase a set of steam boiler using biomass energy as the fuel.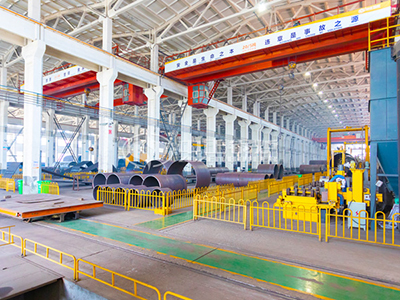 ZOZEN Boiler advanced manufacturing technology
Professional skills cast the high quality of ZOZEN biomass-fired steam boiler
The project adopts ZOZEN SZL series biomass-fired steam boiler, which can burn biomass fuels such as biomass molding granules, wood chips, corn cob and so on. According to different fuel characteristics, the hopper, grate, secondary air and other parts of the boiler are optimized to ensure full combustion of the fuel. The thermal efficiency of ZOZEN SZL biomass-fired boiler is tested up to 88%, which saves the operation cost of the company.
ZOZEN Boiler also made a deep research on the formation principle of nitrogen oxides to achieve the goal of environmental protection. On the other hand, the boiler will be equipped with corresponding economizer, desulfurization, denitrification and dust removal facilities in the system according to the actual working conditions, so that the NOx emission concentration of the boiler is lower than that of similar products.
Installed ZOZEN SZL series biomass-fired boiler
In addition, ZOZEN biomass-fired boiler is divided into two parts, the combustion chamber and grate, both parts are packaged delivery, the on-site installation process is simple, which saves the installation time and cost. According to the on-site feedback of after-sales team, the installation of the biomass boiler is near to completion. The boiler can be debugged once the steam pipeline system of the workshop is installed.