Due to the backward production technology and equipment, and a large amount of waste gas and water, it is difficult for Zhejiang Hehong Green Paper Co.,Ltd. to meet the emission standard stably. In 2017, Zhejiang Hehong Group invested in and introduced advanced production equipment and technology to build a new project with an annual output of 200000 tons of AAA-grade high-strength corrugated paper.
ZOZEN Boiler Provides Green Boiler for the Paper Mill
The equipment for pulping, paper making and heat supply is provided by famous supplier at home and abroad. The steam boiler for heat supply is provided by ZOZEN Boiler. ZOZEN Boiler owns good enterprise qualification and rich project experiences, which met the requirements of the project.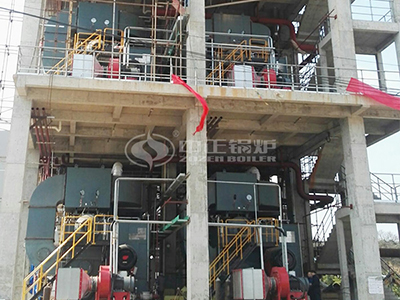 Project installation site of ZOZEN gas-fired boiler
ZOZEN Superheated Gas-fired Steam Boiler Realizes the Transformation of Paper Mill
The outstanding performance of ZOZEN gas-fired boiler conforms to the development goal of the project purpose. This project adopts ZOZEN SZS series gas-fired superheated steam boiler. The boiler is a package boiler with reasonable design of boiler drum and superheated parts. The design ensures the good quality of steam and the stable superheated steam temperature. ZOZEN Boiler selects the efficient low-NOx burner, in coordination with the large furnace design, reducing the pollution emission and meeting the environmental protection requirements.
Based on advanced network technology, ZOZEN gas-fired boiler can be equipped with intelligent control system to realize centralized management of the whole industrial boiler system. The customer is able to check the boiler condition at the PC end through the boiler controller, temperature sensor and pressure sensor.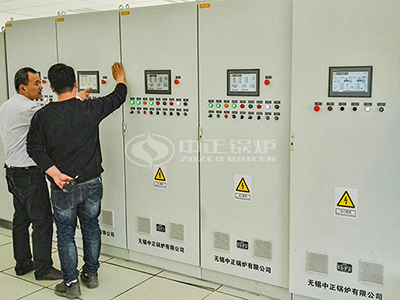 ZOZEN gas-fired boiler realizes centralized management of control system
The boiler has been in operation for nearly two years, providing stable, continuous, safe and efficient heat source for corrugated paper production line of the customer.