Why did the Indonesia enterprise increase the budget to purchase the products of ZOZEN Boiler? Let's see.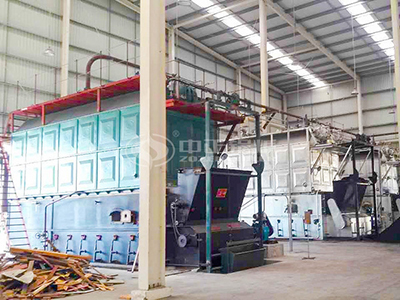 ZOZEN Boiler made outstanding achievements in the international market
The aerate brick plant in Indonesia increases the budgets to purchase ZOZEN coal steam boiler
PT.REXCON INDONESIA is a large-scale aerated brick manufacturer in Indonesia. In order to meet the increasing market demand, the company decided to add a new product line.
The company once cooperated with Chinese boiler enterprise, this time, the company pays attention to the strength and service of boiler enterprise. ZOZEN Boiler is one of the potential boiler suppliers, the boiler quality and enterprises stregthen decide the price. ZOZEN Boiler has a higher boiler price than other potential suppliers. However, ZOZEN Boiler won the order by beating the original boiler supplier.
During the technical exchange, the project manager of ZOZEN showed the actual production situation of the base through live streaming for many times. Also, through the demonstration of local industry cases, ZOZEN Boiler has won the trust from PT.REXCON INDONESIA completely, then the company increased its budget to order a set of SZL series 10 tons coal-fired steam boiler from ZOZEN Boiler.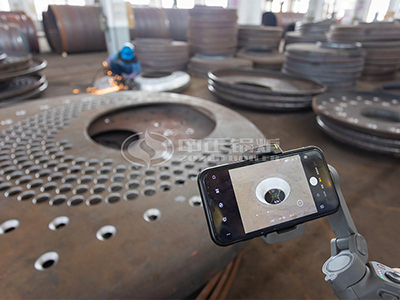 ZOZEN project manager shows the excellent manufacturing process to the user
The strong enterprise support makes the cost-effective boiler
ZOZEN Boiler provides traveling grate steam boiler buring coal for the project. This boiler adopts the layer combustion chain grate,cooperating with the scientific furnace arch structure, the boiler can burn a wider range of coals. The grate base is provided with several indepedent air chamber, which can distribute air supply reasonably according to the different coals and combustion conditions. The coal can be burnt out and the boiler efficiency is ensured.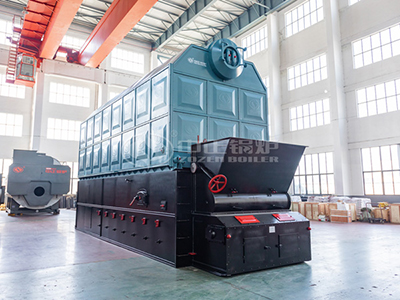 ZOZEN coal steam boiler is favored by the users from Indonesia
In addition, the strict quality control of ZOZEN boilers effectively guarantees the quality of boilers, which is also the main point that PT.REXCON INDONESIA focuses on. From the raw materials to the completion of manufacturing, every step of the boiler is set up with standardized inspection points to prevent unqualified products from entering the next step. The chain grate even undergoes a long time cold test run to ensure that it runs without deviation and has a low maintenance rate.
The coal fired steam boiler provided by zozen has been put into use now. The aerate brick plant user said that the boiler running condition was stable, it improved the effeciency of the whole production line.