With the continuous development of automobile industry, the market demand for automobile tires is also increasing. A stable source of steam is essential in the tire manufacturing process. With high quality products and perfect service, ZOZEN Boiler provides efficient and stable steam heat source for global tire manufacturers.
ZOZEN biomass boiler wins market reputation in Thailand
Thailand is an important producer and exporter of natural rubber. With unique advantages, the local tire manufacturing industry is booming, and many tire enterprises have invested and built factories in Thailand. In order to accelerate the international industrial layout, Jiangsu General Science Technology Co., Ltd. has built a production base in Thailand. The project is divided into two phases.
According to the actual working conditions of the production base in Thailand, ZOZEN Boiler recommended two sets of 20 ton biomass steam boilers for its Phase I project. The project uses palm shell as the main fuel, which is a great test for the performance of the boiler. During the design process, ZOZEN technicians rationally designed and optimized the hopper, grate width and length according to the characteristics of fuel; The large furnace volume reduces the heat load and the occurrence of coking in the furnace.
At the same time, the lower part of the boiler grate is provided with independent air chambers and air regulating device to meet the air volume required by different combustion stages of fuel, realize accurate air distribution, ensure full combustion, make the thermal efficiency reach more than 88%, and realize the full automatic operation of the boiler system.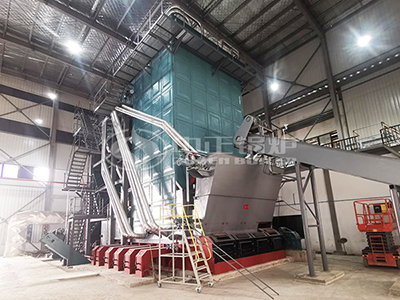 The biomass steam boiler in the phase II of the project in Thailand
The good performance of the biomass boiler in the phase I won the highly recognition from the user. Then, the user purchased another 40 tph ZOZEN biomass steam boiler for the phase II project.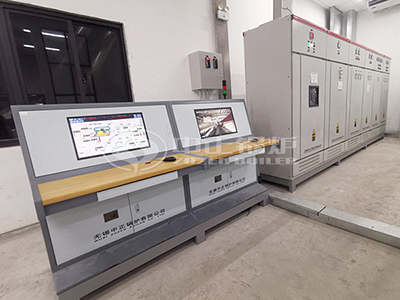 The automatic control system of the biomass boiler
ZOZEN gas steam boiler assists the rubber industry
Tire manufacturers also pay attention to environmental protection, and the SZS series water tube steam boilers under ZOZEN Boiler are widely popular because of their energy saving and low emission. The water tube boiler system adopts the full membrane wall structure, with advanced low NOx burner, to ensure the environmental protection demand.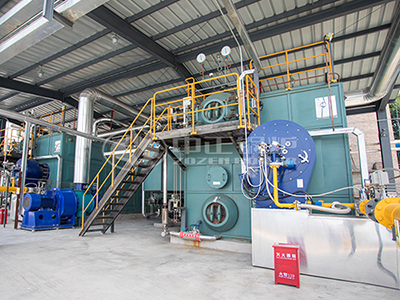 The water tube gas steam boiler in the customer plant
Whether the steam can run efficiently and stably will directly affect the benefits of tire manufacturers and the performance of tire products. The strength of ZOZEN Boiler is strong. Whether it is in the field of gas boiler or biomass boiler, it has key core technologies and excellent product quality to gain the trust of users.