The industrial steam boiler is the necessary energy equipment for the production enterprise, which has a far-reaching influence on the development of the enterprise. This time, in the cooperation between ZOZEN Boiler and Haoyuan Bio-tech, a bamboo fiber manufacturing enterprise, the advantages of energy saving have been brought into play again, and the production cost of the project has been greatly reduced.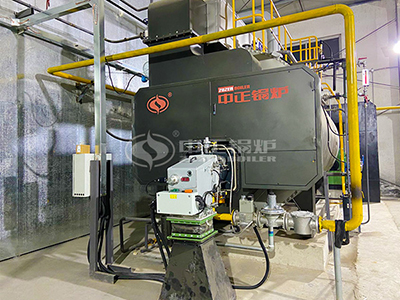 ZOZEN energy-saving 6000kg gas boiler in the customer's plant
ZOZEN Boiler stimulates the enterprise development vitality
Haoyuan Bio-tech is a comprehensive energy technology enterprise engaged in the reuse of agricultural and forestry wastes and energy supply. The bamboo and wood raw materials with rough processing, need steam for heating and softening, and then made into fiber products by other processes.
The customer emphasized that the steam boiler purchased should not only meet the environmental protection standards, but also have outstanding performance of energy conservation. The project leader finally found ZOZEN Boiler and purchased a set of WNS series gas-fired steam boiler 6 ton capacity heating system.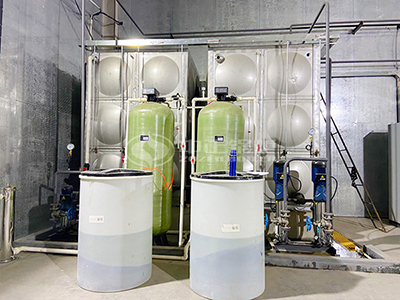 The water treatment system of ZOZEN energy-saving gas boiler
ZOZEN gas-fired steam boiler is designed with good energy conservation performance
ZOZEN WNS gas-fired steam boiler has a compact overall structure. The boiler body adopts large-diameter corrugated furnace and high-efficiency heat-transfer threaded smoke tube, which greatly increases the heating surface and has better heat transfer effect. The system is equipped with boiler water level, steam pressure control, alarm and interlock device to realize automatic intelligent operation.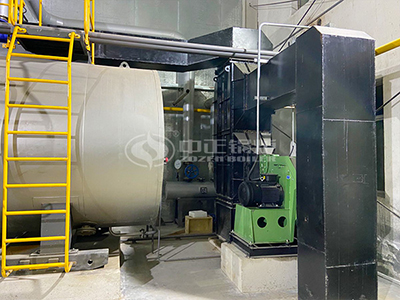 The reasonable allocation of air preheater reduces exhaust gas temperature to 60 ℃
On the basis of economizer and condenser, ZOZEN Boiler also adds the air preheater. The principle of air preheater is that air enters the furnace after being heated by high temperature flue gas to improve combustion environment and strengthen radiation heat transfer in the furnace. The boiler flue gas temperature is reduced to 60℃ from about 180℃ through multiple heat exchange, the boiler thermal efficiency is improved to more than 98%, and the fuel is saved by about 10%.