Recently, ZOZEN Boiler signed another cooperation agreement of biomass boiler with Shibu Dairy Company, a demonstration enterprise of dairy products in Guangxi.
ZOZEN gas steam boiler participates in the dairy industry in Guangxi Province
Guangxi Shibu Dairy Company has several dairy processing plants and dairy breeding bases, and ZOZEN Boiler has provided gas steam boiler equipment for the company many times. In Shibu dairy production line, the steam produced by ZOZEN gas boiler is used in many processes such as distillation, fermentation and aseptic filling of dairy products.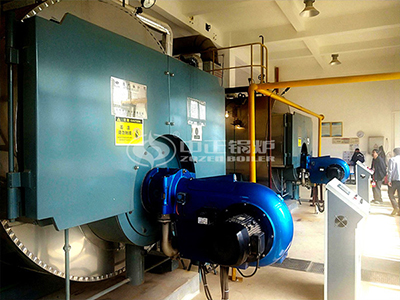 ZOZEN steam boiler operating in the dairy plant
It has been five years since the first batch of ZOZEN gas boilers were put into operation, and its advantages of energy saving and low emission are still remarkable. At the same time, the intelligent operating system of the boiler has saved a lot of material resources and manpower, which has helped enterprises to achieve the goal of environmental protection and economy.
ZOZEN biomass boiler helps the dairy enterprises to develop the low-carbon economy
When Shibu Dairy Company purchased boilers again this year, it decided to choose biomass boilers with green renewable energy as fuel, which can not only achieve zero carbon emissions, but also greatly reduce operating costs.
ZOZEN Boiler has designed a SZL series biomass steam boiler solution for the customer. This boiler is a product developed and designed by ZOZEN Boiler for biomass fuel. The key parts of the boiler, such as arch, hearth and grate, are designed into different structures according to the different fuel characteristics. In addition, the primary air and secondary air systems are reasonably arranged in the boiler, which is matched with the corresponding economizer, dust collector and other facilities at the end of the boiler to effectively control the NOx emission concentration and meet the environmental protection standards.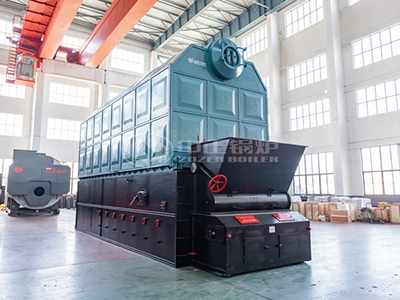 ZOZEN SZL series biomass boiler is designed with wide fuel applicability and high efficiency
The biomass boiler adopts the grate-firing combustion method, the grate is the main place for fuel burning. ZOZEN Boiler's grate is designed as a double-layer bracket, which is not easy to deform, and 72-hour cold state trial operation is carried out before delivery to ensure the smooth operation of grate. In addition, according to the biomass burning rate, the speed regulating box is designed with a reasonable rotating speed to ensure that all fuels can be fully burned, and the thermal efficiency of the boiler is over 88%.