ZOZEN Boiler helps Qinghai large-scale chemical enterprise to realize the goal of resource-saving and environment-friendly harmonious development.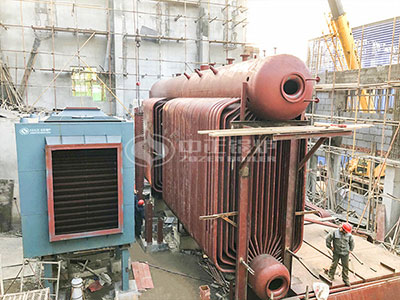 Installation of ZOZEN SZS series gas-fired boilers on site
ZOZEN Boiler reached a cooperation with the chemical enterprise for green development
The production of chemical enterprise needs the external thermal power. Steam is indispensable to the distillation and heating of some important chemical products. To ensure the production quality and meet the environmental emission standard, a good-quality steam boiler is needed.
After in-depth understanding of the daily work needs of the customer company, ZOZEN Boiler designs a set of SZS series of superheated steam boiler based on the concept of green development.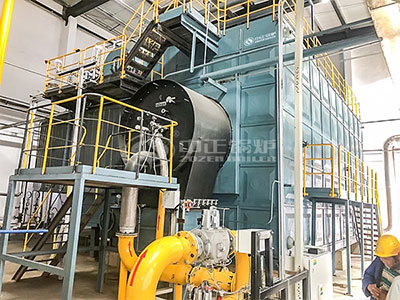 ZOZEN SZS series superheated steam boiler operated in the customer plant
Intelligent control system of ZOZEN gas-fired boiler is safe and efficient
ZOZEN gas-fired boiler has always been favored by many chemical enterprises for its excellent strength. ZOZEN SZS series horizontal gas-fired boiler has a full membrane wall structure in its combustion chamber, which has good gas tightness and improves the thermal effect of the boiler. At the same time, the combustion chamber uses pressurized firing without smoke mixture, which ensure the environmental protection.
In addition, ZOZEN boiler applies the intelligent control system, which simplifies the sophisticated working process and realizes the automatic operation. The control system can automatically monitor and display the pressure, flow rate, water level and steam temperature, also, it can adjust the water feed system and combustion system automatically, to ensure the safety of boiler operation and increase the economic benefit of enterprise.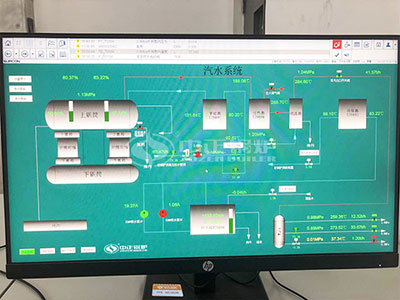 SZS series gas-fired boiler is equipped with intelligent control system
ZOZEN Boiler will keep pace with the times, always adhere to the concept of green environmental protection, build more efficient and energy-saving boiler products, and help all walks of life to develop with high quality.