Guangxi Province is one of the four major production bases of China's calcium carbonate industry, with reserves of about 3.642 billion tons. In order to develop the calcium carbonate industry, Guangxi Provinces has issued relevant development plans to clarify the new industrial development path of calcium carbonate industry, and strives to build Guangxi into an important national calcium carbonate deep processing base.
The industrialization of calcium carbonate in Guangxi cannot develop without high-tech equipment
As an important energy device, the industrial boiler not only supplies energy for the production process, but also has a direct impact on the production efficiency and product quality.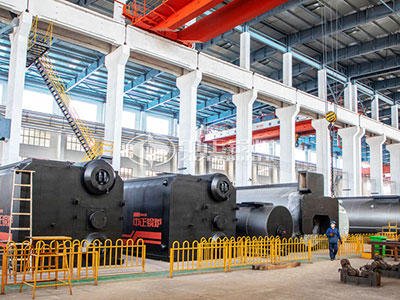 ZOZEN Boiler enjoys a good reputation in the market
ZOZEN gas-fired steam boiler supports the construction of calcium carbonate deep processing project
To answer the call of developing the calcium carbonate industry in Guangxi, the customer company built the autoclaved aerated concrete production line project. Calcium carbonate is mainly used to produce aerated concrete blocks, plates and other new energy-saving wall materials. The project is divided into two phases, the first phase of the project has been put into production, the production line adopts ZOZEN WNS series gas-fired steam boiler.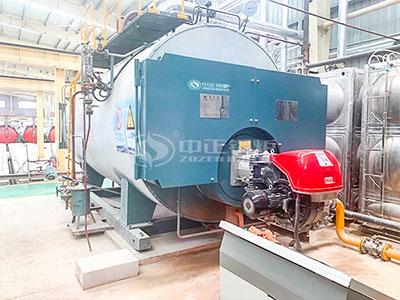 WNS gas-fired steam boiler operating in the customer plant
In aerated concrete industry, the main task of boiler is to provide steam for autoclave, pre-culture kiln and other production equipment, to carry out high-pressure steam curing of aerated concrete body. In this process, the boiler performance will directly affect the quality of aerated concrete products. WNS series gas-fired steam boiler adopts large furnace design, the sufficient steam storage room and heating area are able to let the boiler generating high quality steam and high thermal power. At the same time, ZOZEN Boiler also knows that the proper temperature for autoclaved curing is over 175℃, so the rated working pressure of the selected gas-fired steam boiler is 1.6Mpa, and the rated steam temperature can reach 204℃, which satisfies the process requirements well.
Condenser and waste heat recovery are added to the boiler system to achieve the purpose of energy saving and water saving.ZOZEN intelligent control system reduces the operation difficulty of the stoker, and saves the operation cost for the users while ensuring the stable operation.