ZOZEN Boiler provided two sets of gas-fired thermal oil heater for Sinochem Hongrun Petrochemical Co., Ltd.. Now, both of the boilers are under debugging. On May 6th, the technicians of ZOZEN Boiler went to the industrial park in Shandong Province, to provide professional boiler debugging guidance and training service for the enterprise.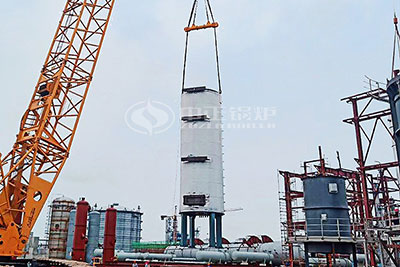 Debugging Stage of ZOZEN Gas-fired Thermal Oil Heater on site
ZOZEN Boiler joint hands with Sinochem Hongrun to get a win-win result
Sinochem Hongrun Petrochemical Co., Ltd. is a holding subsidiary of Sinochem Holdings Corporation Ltd., one of the world's top 500 companies. Its business scope covers the research and development of advanced materials in petrochemical industry and heavy chemical industry, and its leading products are liquefied petroleum gas, automotive and marine diesel gasoline series, etc.
With the continuous extension of the industrial chain, Sinochem Hongrun has invested 730 million yuan (about 113.8 million US dollars) to build a new styrene and supporting project with an annual output of 120,000 tons in Shandong Industrial Park. The thermal oil heater is one of the essential heating boilers in chemical production line, and its operation performance will directly affect the safety production and economic benefits of enterprises.
ZOZEN Boiler successfully reached a cooperation with Sinochem Hongrun with its outstanding brand advantages, and signed a supply and marketing contract for the whole set of gas-fired thermal oil heater system.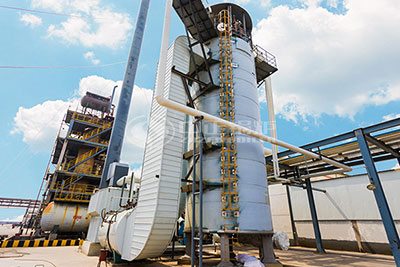 ZOZEN thermal oil heater is widely used in chemical industry
ZOZEN Boiler establishes a well-known industrial boiler brand in the industry
Facing the competitive market with serious products homogeneity, ZOZEN Boiler always puts technical innovation and brand reputation first in its development, and constantly improves its core competitiveness. Several member enterprises of Sinochem Group have established good relationships with ZOZEN Boiler too.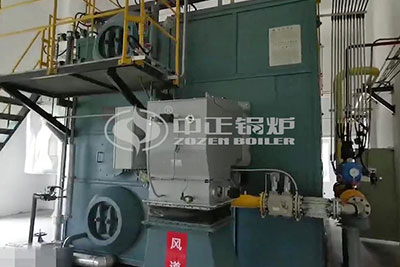 ZOZEN gas-fired steam boiler operated in the customers' plants
During the operation period of the project, ZOZEN gas-fired thermal oil heater will run continuously for 8,000 hours every year, providing a stable heat source for the project.