Guizhouchun Wine Industry Co., Ltd. found in 1950, is a famous domestic wine manufacturer integrating production, supply and marketing.
Guizhouchun plans to purchase a set of advanced steam boiler to support the development of the company. High-temperature steam plays a key role in the taste and purity of wiune in the brewing process. There's a growing trend on the strict environmental protection requirements and fierce market competition, therefore, Guizhouchun puts forward a higher requirement on the environmental protection performance and operation cost of the boiler, based on the needs of steady steam output and easy control of the boiler temperature.
ZOZEN Boiler has rich experience in serving the wine industry. According to the technical analysis, a set of WNS series gas-fired steam boiler was provided to Guizhouchun by ZOZEN Boiler. This set of boiler has shown the outstanding advantages of steady operation, high thermal efficiency and good performance of environmental protection. This solution was recognized by Guizhouchun, which concluded a contract with ZOZEN Boiler.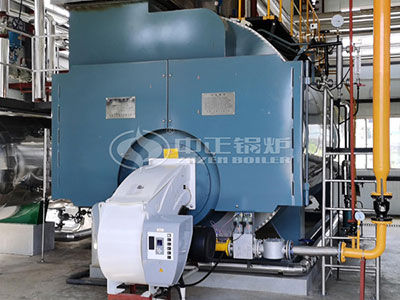 Site view of ZOZEN gas-fired steam boiler in Guizhouchun
ZOZEN gas-fired steam boiler supports the wine industry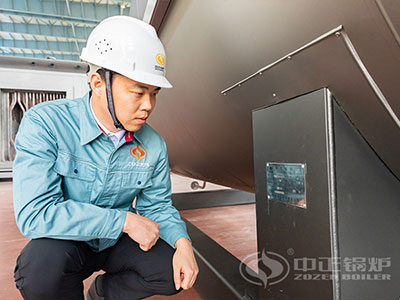 ZOZEN Boiler implements strict quality control system to guarantee the product quality
It is commendable that during the design process of the boiler system, the technicians of ZOZEN Boiler adopt advanced condensation technology, which can effectively recover the waste heat in the flue gas discharged from the boiler, there by increasing the boiler inlet temperature and reducing the exhaust gas temperature, which helps to improve the thermal efficiency over 98%. Imported ultra-low nitrogen burner was selected for the boiler, and the NOx emission is less than 30mg/Nm³, which meets the strict emission requirements in China.
In addition, the boiler automatic control system of ZOZEN gas-fired steam boiler is simple to operate, which can not only automatically adjust the combustion, water level, temperature and steam pressure, but also ensure the stable operation of the boiler. It effectively reduces the operation and maintenance cost of the boiler room, which satisfies the needs of Guizhouchun. The customer praised ZOZEN Boiler as a worthy partner for long-term cooperation.