A customer from Peru needed to purchase a gas-fired steam boiler for heating the production of an edible oil plant. As a food industry, the most important thing in production is product hygiene. ZOZEN provided the customer with the SZS series gas boiler using clean energy natural gas as fuel to ensure the edible oil production process is hygienic and pollution-free, and the company's boiler room does not need to worry about fuel storage. ZOZEN's design team repeatedly communicated with the customer via email and WhatsApp to determine the actual usage requirements of the production line, and then customized the gas steam boiler system solution for the edible oil plant.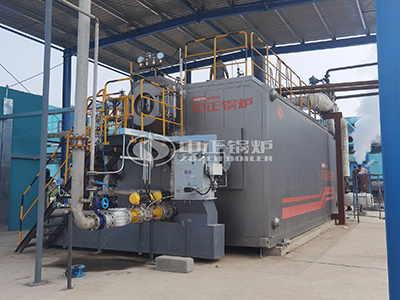 The customer was very satisfied with the high efficiency of ZOZEN's proactive problem solving and the professionalism reflected in the SZS series boiler system solution, and finally chose ZOZEN as the supplier of the boiler for the edible oil plant. After signing the contract, ZOZEN's front-line staff started boiler production at the first time, while the six automated production lines at the production base ensured that the 10 ton gas boiler, including the main body and supporting auxiliary equipment (including instruments and valves, energy savers, pumps, etc.), was completed on time and delivered to the port of Callao, Peru, according to the delivery date requested by the customer in the signed contract.
This 10 tph SZS series gas-fired steam boiler adopts the design of large furnace chamber to ensure adequate fuel combustion, combined with advanced low-NOx burner to achieve NOx emission lower than 30mg/m3, which meets the strict local NOx emission standard of the project; meanwhile, the boiler combustion chamber adopts the full-film water-cooled wall structure, and adopts micro-positive pressure combustion, without the problem of string smoke and pollution-free operation environment. In order to improve the thermal efficiency of the boiler, not only the furnace body adopts high-quality aluminosilicate fiber filling and high-temperature refractory mud for insulation, but also energy-saving equipment is added at the end of the flue, making the boiler thermal efficiency up to more than 98%, effectively helping the enterprise to save operating costs.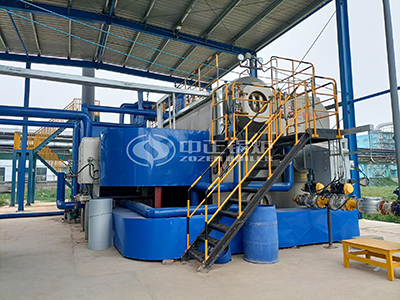 After the boiler has been running for a period of time, ZOZEN's after-sales team made a return visit to the customer, who said that we have become a long-term partner with ZOZEN Boiler, and this ZOZEN gas boiler is now running in our production line. From the signing of the contract to the arrival and installation of the boiler, ZOZEN Boiler has provided us with professional and considerate services. ZOZEN is a good brand to recommend!