Textile sizing mills are industries that serve people's lives, and the development of the textile industry plays a great role in solving social employment and promoting economic growth. By comparing and investigating major boiler brands, the textile plant's purchasing manager finally chose ZOZEN Boiler as the biomass steam boiler supplier. The ZOZEN design team customized the boiler system to produce 4 tons of steam per hour according to the actual amount of steam used in the customer's production process, which is fully capable of meeting the daily use of the textile plant's production line.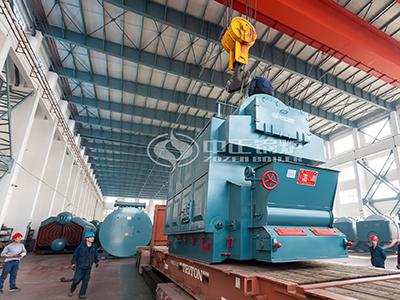 ZOZEN's DZL series biomass steam boiler can use biomass pellets, rice husk, wood chips, corn cob, straw, palm husk and other fuels, while matching the suitable grate with different fuel characteristics. This 4 ton biomass boiler is reasonably arranged with furnace arch, furnace wall and furnace heating surface, and adopts threaded flue tube high efficiency heat transfer element, designed with advanced burner to ensure full combustion of fuel, enhance heat transfer effect, and guarantee boiler thermal efficiency up to 88% or more.
This DZL series biomass steam boiler is equipped with an advanced steam-water separation device, which effectively separates steam and water to ensure the quality of steam. 4 tons steam boilers are of quick-assembly construction and are shipped directly after manufacturing is completed at the factory. ZOZEN arranges for production at the factory immediately after signing a contract with the customer to ensure that the boiler is delivered to the customer within the agreed deadline.