ZOZEN Boiler provides steam boiler with excellent performance and the company has rich project experience in the wine-making industry.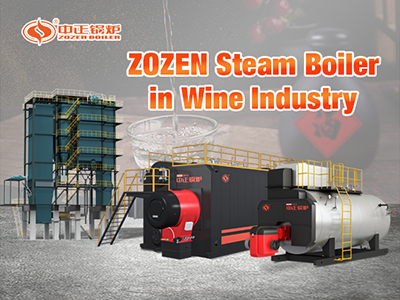 ZOZEN steam boiler accelerates the technical transformation of Chinese wine enterprises
The high-quality steam boiler provided by ZOZEN Boiler for the wine industry
The supporting equipment with backward technology and low energy consumption must be eliminated, especially the steam boiler with substandard emissions, due to the upgrading and scale expansion of wine enterprises. Steam distillation is a key step in the brewing process, and the quality of steam directly affects the yield and quality of liquor. Steam boiler with stable heat supply, sufficient output and meeting environmental requirements is an important engine for the development of wine enterprises.
In the market with serious homogenization of products, ZOZEN Boiler, which is famous for its good quality and excellent service, has attracted the attention and investigation of many wine companies. With the strong comprehensive strength of the enterprise, ZOZEN Boiler has become an indsutrial boiler supplier for famous wine manufacturers such as Anhui Yingjia Group Co., Ltd., Wuguchun and so on. In addition, the first standard winery built under the guidance of The Union of Chinese Winemakers Association, also uses ZOZEN steam boiler.
ZOZEN steam boiler provides stable heat energy for the wine enterprise
ZOZEN Boiler has rich project experiences in the wine-making industry
ZOZEN natural gas fired boiler applies the advanced low-nitrogen combustion technology, which can achieve ultra-low nitrogen emission. At the same time, ZOZEN engineers will select energy-saving condensing devices according to the actual working conditions, effectively improve the boiler thermal efficiency to over 98%, ensure the liquor quality, and steadily improve the economic benefits of enterprises.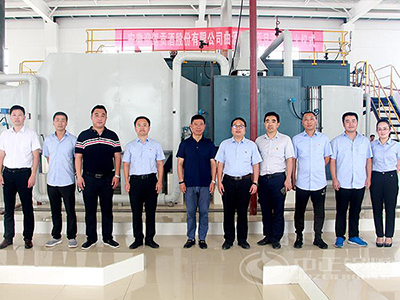 ZOZEN natural gas and biogas boiler on the project site
Also, ZOZEN Boiler provides a set of dual-fuel natural gas and biogas boiler system for the customer. Biogas is a by-product produced by the wastewater treatment system of the enterprise, which is green and cost-free. In order to overcome the problem of unstable biogas supply, ZOZEN Boiler also teamed up with professional burner manufacturers to jointly develop and customize a dual-fuel burner, which can achieve the effect of burning fuel in any proportion, stabilizing heat supply.