Recently, ZOZEN Boiler successfully completed the delivery of SZL series 20 ton capacity coal steam boiler for Pakistan's Salva project under the strict pandemic prevention measures.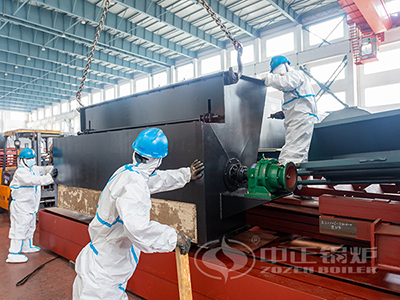 ZOZEN SZL series steam boiler is loaded to Pakistan
ZOZEN Boiler carries out scientific management and strict pandemic prevention standards
For this shipment, ZOZEN Boiler deployed an isolated area for cargo shipment according to the requirements, and specific management personnel and disinfection tools were equipped, to fully make preparations before shipment.
On the day of delivery, after arriving at the production base, the three trucks were settled at the disinfection area. Also, the pandemic prevention measures were strictly carried out to avoid any potential hazards. After all the disinfection measures, the trucks entered the special loadig area.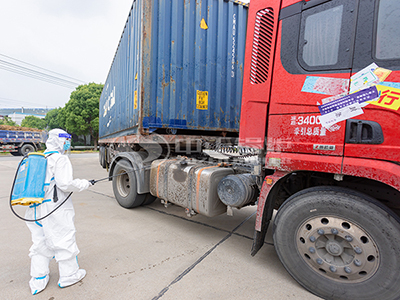 ZOZEN Boiler staff is working on the disinfection
The coal steam boiler adopts the in bulks delivery, which is convenient for the transportation. In order to ensure safety, the staff were equipped with professional protective clothing. After more than three hours of busy work, they completed the loading of all main engines, auxiliary engines and accessories.
ZOZEN Boiler won good reputation in the market of Pakistan
The famous Salva Group in Parkistan puts higher standard on the boiler supplier. According to the actual demand of Salva Group, the technician of ZOZEN Boiler designs a set of dual fuel boiler system, which can realize the fuel switch quickly.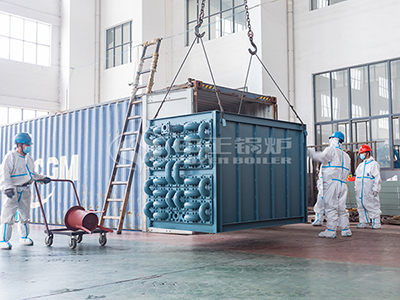 ZOZEN Boiler finishes the boiler loading
At the same time, in order to ensure the utilization ratio of the two fuels, SZL series steam boilers provided by ZOZEN Boiler adopt a large furnace design to promote the full combustion of fuels. On the other hand, by arranging a plurality of independent air bins and air regulating devices at the lower part of the boiler grate, accurate air distribution can be realized, thus meeting the air volume required by coal and biomass fuel in each combustion stage.
In addition, when designing the control system, ZOZEN Boiler selects intelligent control schemes such as frequency conversion control and remote monitoring of forced draft fan, which can save investment and reduce operation cost for Salva Group on the premise of ensuring safety.