During the food processing, industrial boiler provides necessary heat energy for disinfection, sterilization, high-temperature cooking and drying. The steam quality not only directly affects the food quality and safety, but also relates to the comprehensive benefits of enterprises, and it is an important supporting facility for food factories.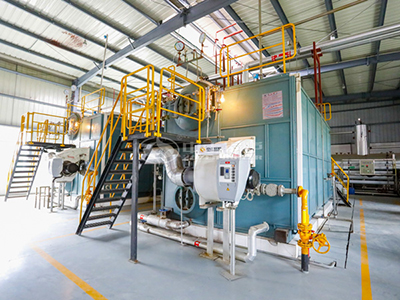 ZOZEN 10 tph gas steam boiler in the food factory
ZOZEN Boiler provides high-safety boilers for food industry
ZOZEN Boiler, which has rich project experience in the food industry, is a large-scale A-class industrial boiler brand in China. With the development of science and technology, the requirements of boiler technical content are higher. The R&D and design team of ZOZEN Boiler has continuously optimized the boiler structure and boiler body packaging, arranging the flexible configuration of various energy-saving devices, the actual thermal efficiency of the boiler system is generally better than that of similar products in the market. ZOZEN gas boiler, which is widely favored by users in food industry, has a measured thermal efficiency of 98% and has won the title of "Energy Star" for many times.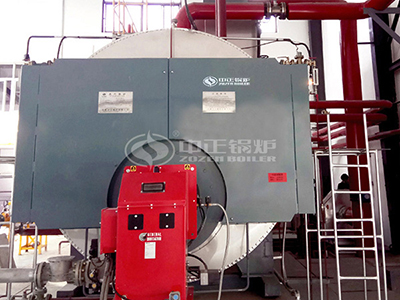 ZOZEN gas steam boiler provides stable heat for Baixiang Food
ZOZEN Boiler helps food enterprises to achieve great benefits with small investment
Adding boiler equipment is a large capital investment for small-scale food enterprises. In order to ensure the economic benefits of users and food safety, ZOZEN Boiler tries its best to improve the cost performance of industrial boiler heating, and completely solves the cost pressure caused by the upgrading of user technology and environmental protection.
ZOZEN Boiler, a large-scale boiler manufacturer
Like food safety, the production process is also an important part to ensure the quality of boilers. ZOZEN modern boiler production base is equipped with a series of production lines of gas boilers, oil boilers, biomass boilers, thermal oil heaters, circulating fluidized bed boilers, etc. Large-scale and mechanized production helps to reduce the cost and shorten the delivery cycle. At the same time, the high quality of blanking and assembly processes is also guaranteed, and the service life of the boiler is greatly increased, thus providing sufficient support for food production for a long time.