Thermal power production and supply industry is a basic industry with overall and leading influence on the development of national economy, and is a key industry supported by the state in the field of infrastructure construction. Foshan Sanshui Gaoduntai Thermal Energy Co., Ltd. was established in January 2010. It is a private heat supply company in China. It provides heat energy support for many well-known enterprises at home and abroad such as Red Bull GmbH, Coca-Cola, Jianlibao, AB InBev and so on.
ZOZEN Boiler helps state-owned enterprises to reform
In July, 2017, 60% equity of Gaoduntai Company was acquired by Foshan Power Construction Group Co., Ltd., which realized the gorgeous transformation from private enterprise to state-owned enterprise.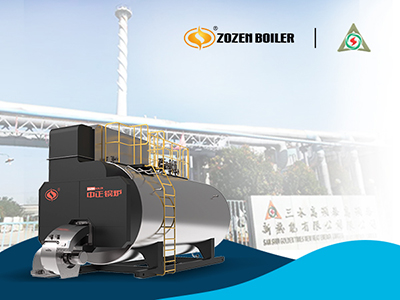 ZOZEN Boiler reaches cooperation with Gaoduntai Company
Under the management and operation of the mixed reform of state-owned enterprises, the sales volume of steam continues to rise, and the original equipment can not meet the production needs. ZOZEN Boiler has provided it with a batch of WNS series gas-fired steam boilers. By using energy-saving condensation technology, the thermal efficiency of the gas-fired boiler is up to more than 98% , and the gas-fired boiler can be operated for a long time in a stable and safe condition, to ensure the production and sales volume of the steam.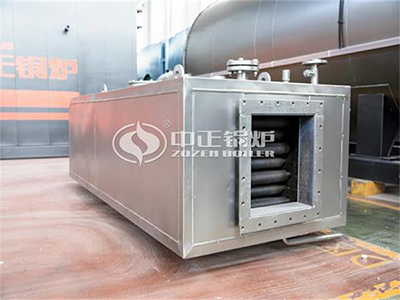 Advanced energy-saving condenser of ZOZEN Boiler
ZOZEN gas-fired steam boiler promotes the energy conservation and emission reduction
The WNS series gas-fired steam boiler produced by ZOZEN Boiler has advanced ultra-low nitrogen combustion technology, it inhibits the generation of NOx, reduces the nitrogen oxides to below 30mg /Nm³, realizes the standard emission, and effectively releases the pressure of environmental protection.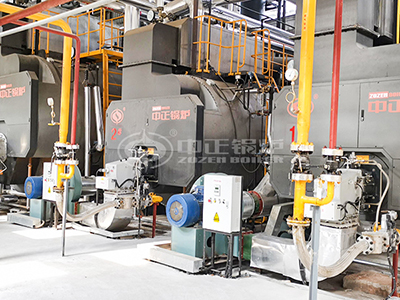 ZOZEN WNS gas-fired steam boiler at the project site
The reform of state-owned enterprises is full of opportunities and challenges. Giving consideration to environmental protection in economic development puts forward higher requirements for enterprises. The concept of high quality and environmental protection of ZOZEN Boiler helps enterprises to better realize the reform of state-owned enterprises and lay a foundation for protecting the ecological environment.