Ansteel Group is an oversize state-owned iron and steel enterprise in China, integrating iron and steel R & D, production and sales. It has the capacity of processing 9 million tons of magnetite and 4 million tons of magnetite concentrate annually, with high quality iron concentrate.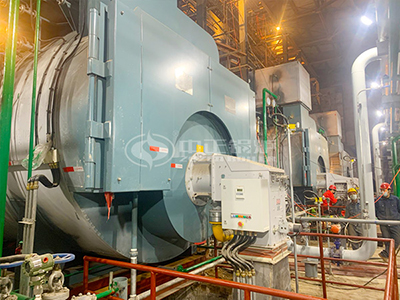 ZOZEN gas boiler on the project site of Ansteel Group
ZOZEN Boiler assists Ansteel Group finishing the boiler transformation
Steam boiler is the important auxiliary equipment for daily operation. Due to the pollution of the original boiler with backward performance, the company decided to implement the elimination, the introduction of advanced environmental protection of gas boiler. After comparison, ZOZEN Boiler has won the trust of Ansteel Group by virtue of its complete enterprise qualification and excellent project performance. ZOZEN Boiler provided several sets of 20 ton gas steam boilers for the project.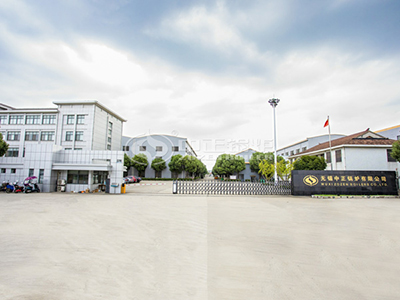 Located on the shore of Taihu Lake, ZOZEN Boiler covers an area of 150,000 square meters
ZOZEN Boiler designs the professional solution for the gas boiler
Due to the customer only removes the old boiler and keeps the boiler room unchanged, ZOZEN Boiler recommends the WNS series gas-fired boiler for the project. The boiler has the advantages of compact structure, packaged delivery and easy installation. The main heating surface inside the boiler is corrugated furnace and threaded smoke tube, with high heat transfer coefficient and good efficiency. Meanwhile, the economizer for reducing the exhaust gas temperature is arranged at the flue, so that the heat efficiency of the system is improved without increasing the occupied area.
The video of the project site
In addition, emission standard is the basic requirement of current users for boilers. ZOZEN gas-fired boiler adopts intelligent combustion equipment and technology, which ensures the sufficient combustion of the fuel and the emission of harmful substances is low. In the actual calculation of several projects, the thermal efficiency of ZOZEN gas-fired boiler is above 98%, and the emission of nitrogen oxide is less than 30mg/Nm³, which can realize the ultra-low NOx emission.
It is also worth mentioning that ZOZEN Boiler brings good service experience to Ansteel Group. During the project, ZOZEN Boiler will assign special personnel to guide and supervise the whole process on site, guide the commissioning, and train and guide the operators in terms of safety and technology. The perfect service of ZOZEN Boiler not only greatly improves the customer satisfaction, but also ensures the installation quality of the project, laying a solid foundation for the stable operation of the boiler.