As an essential heat supply device in the industrial production, boiler affects the long-term development of the enterprise. How to choose a set of boiler with good quality grows into an important factor for those enterprises. Recently, ZOZEN Boiler helped the large state-owned enterprise Yunnan Phosphate Group overcoming the challenge of steam boiler selection.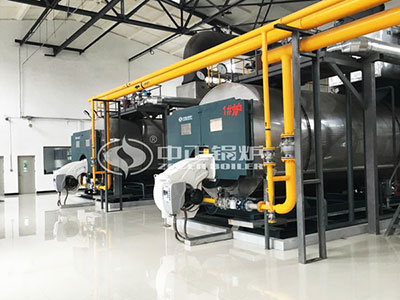 Numerous enterprises give preference to ZOZEN steam boilers
ZOZEN Boiler becomes the boiler provider for the new project of Yunnan Phosphate Group
Yunnan Phosphate Group is a state-owned large-scale modern open-pit mining phosphating enterprise. In order to actively cope with the increasingly fierce market competition, under the condition that the phosphate fertilizer market is saturated, Yunnan Phosphate Group steps up industrial upgrading, develops downstream fine chemicals, pharmaceutical intermediates and pesticide intermediates, and plans to build new technology development projects.
New projects needs steam for heat supply. The company must ensure a stable steam supply and meeting the environmental emission standards in order to improve the production quality and efficiency.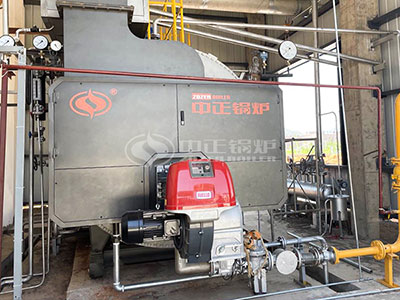 ZOZEN gas-fired steam boiler installed on the project site
ZOZEN gas-fired boiler has a good performance on saving energy
According to the heat demand of the customer, ZOZEN Boiler recommended the WNS horizontal gas-fired steam boiler. Heat transfer components such as the large diameter corrugated furnace and threaded smoke tube are installed on the boiler, with sufficient storage room of the steam and heating area, which ensures the strong and stable steam output. Meanwhile, the low-NOx combustion system of the boiler reduces the generation of the NOx, which helps the enterprise meeting the strict local environmental standards.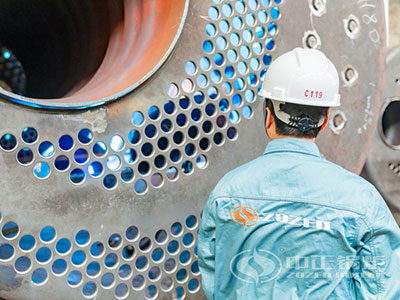 ZOZEN WNS series gas-fired boiler is designed with reasonable structure
It is known that all the steam used in this project is indirectly heated in the device without contacting with materials, so the steam condensate after heat exchange is clean water, which can be reused in the boiler system to generate steam.
In line with the actual process requirements of the project, ZOZEN technicians added a condensate recovery system for the steam boiler, so that the steam condensate can be effectively used. The applicable amount of steam in the project is 3t/h, the recovery amount is 2.1t/h, and the recovery rate reaches 70%, which effectively reduces the use amount of water resources. As the heat source equipment of the project, the installation and commissioning of ZOZEN gas-fired steam boiler has come to an end.