Bentonite, known as "universal" clay, can be used as binder, stabilizer, etc. It is widely used in many fields such as oil exploitation, steel casting and so on.
ZOZEN low emission boiler assists the enterprise
Elementis Specialties Anji Ltd focuses on research, development and manufacture of organobentonite, occupying the first place in the global market share, and its products are exported to many countries in Europe and America, and it is in the leading position in the Asia-Pacific and domestic markets.
With the increase of production capacity demand, Elementis requires upgrading of boiler equipment. Elementis pays attention to the characteristics of energy saving and environmental protection when purchasing industrial steam boiler equipment for production.
ZOZEN Boiler recommends a set of efficient low emission 6 tons 1.25 mpa gas steam boiler. The boiler adopts the advanced low carbon burner, which can inhibit the generation of NOX, and the emission can be lower than 30mg/Nm³.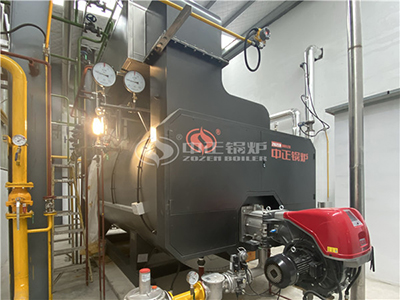 ZOZEN gas-fired steam boiler on site
ZOZEN boiler promotes efficient utilization of bentonite
ZOZEN gas fired fire tube boiler adopts the large-diameter corrugated furnace, which enlarges the heating area and volume to ensure the sufficient combustion of the fuel. The efficient heat transfer effect makes the steam produced by the boiler stable and sufficient, and the drying effect is better.
In order to further improve the overall thermal efficiency, the boiler body adopts a double-layer insulation design, which controls the furnace body temperature at 45 degrees, effectively reducing the heat loss. At the same time, with the help of energy-saving condensing device, the waste heat of flue gas is used to increase the boiler inlet temperature and reduce the exhaust temperature, so that the boiler thermal efficiency can be increased to over 98%.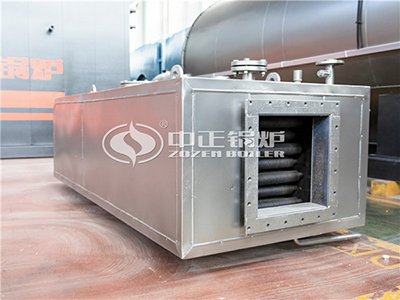 The high-efficiency and energy-saving condensing equipment improves thermal efficiency
Facing the future, fine chemical industry will continuously improve its development quality and level, enhance its core competitiveness and actively implement the green and high-quality development strategy.