Recently, ZOZEN has reached the first cooperation with Zhejiang Honor Biomaterials Co., Ltd., a subsidiary of Hisun Biomaterials, on the production and supply of gas fired thermal oil heater.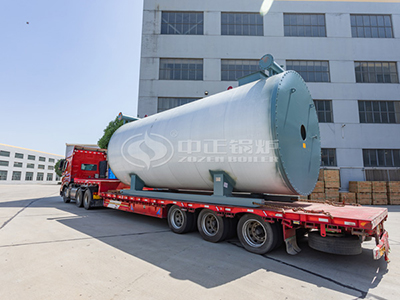 ZOZEN gas-fired thermal oil heater is packaged delivery for easy installation
The production of polylactic acid resin requires high temperature heating of thermal oil heater
Zhejiang Hisun Biomaterials Co., Ltd. is a high-tech enterprise focusing on R&D, production and sales of polylactic acid (PLA). The current production capacity ranks among the top in the world. In 2013, in response to market demand, Hisun Biomaterials established a wholly-owned subsidiary, Zhejiang Honor Biomaterials Co., Ltd., dedicated to the production of polylactic acid (PLA) and its products. The first phase of 30,000 tons of polylactic acid resin has been put into production.
Polylactic acid has been widely used in fiber non-woven fabrics, packaging, disposable tableware, medicine and other fields, driving biomass resources to form a regeneration and circulation system. After the project bidding, ZOZEN successfully won the bid for one of the projects and became the thermal oil boiler supplier of biomaterial company.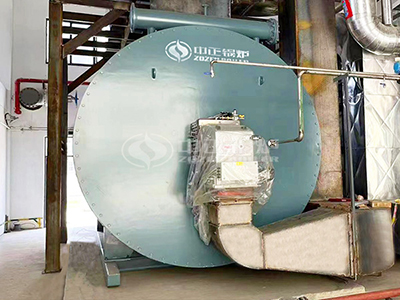 The installed ZOZEN thermal oil heater
ZOZEN thermal oil heater has stable performance
ZOZEN YQW series 6 million kcal thermal oil heater is applied in this project. The boiler is designed with a three-pass round coil structure. The inner and outer coils distribute the flow reasonably according to the heat exchange, and the liquid film temperature calculation is also carried out in the high temperature area of the outer coils to ensure the safety.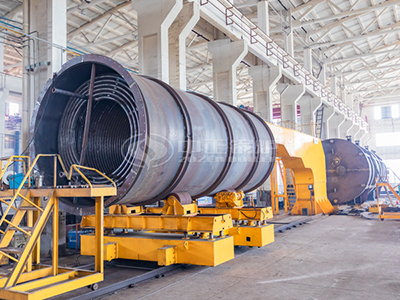 ZOZEN carries scale production on the thermal oil heater
The boiler burner adopts an advanced low-nitrogen burner, which can not only control the nitrogen oxides below 30mg/Nm³, but also has a high combustion efficiency. In order to reduce the heat loss of exhaust gas, the boiler is equipped with energy-saving devices such as air preheater, economizer, waste heat boiler and so on according to the actual working conditions, to ensure that the thermal efficiency of the boiler is over 95%.
At present, the installation of the gas-fired thermal oil heater has been basically completed, and it can be ignited for trial operation after the heating system in the plant area is completed.