Jilin Deda Co., Ltd. (Hereinafter referred to as the client company) was founded in 1989, is a Thai enterprise. The client company is mainly engaged in feed processing and chicken processing.
Steam boilers are necessary for the processes of distillation disinfection, baking and cooking, heating and drying, etc. Therefore, boiler flue gas has become one of the major pollutants discharged by enterprises. Based on the principle of win-win economic and environmental benefits, the client company started to carry out boiler technical transformation for its food plant. The client company planed to eliminate the original coal-fired boilers and build a batch of high-efficiency and low-emission gas-fired boilers to meet the needs of chicken processing and daily heat supply of workers in winter.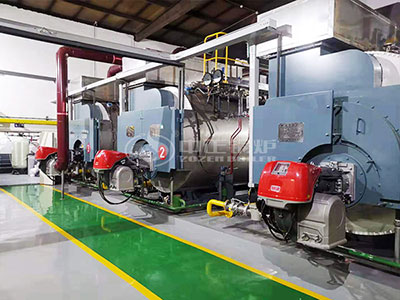 Site drawing of gas-fired boiler room
Gas consumption of ZOZEN gas-fired boiler reached a new low
According to the actual working condition, ZOZEN Boiler recommended the WNS series gas-fired steam boiler. This type of steam boiler can be equipped with the low NOx burner, collocating the advanced FGR ultra-low nitrogen combustion technology, to easily realize the NOx emission standard of not exceeding 30mg/Nm³.
At the same time, the combustion flame of the boiler burns in the large-volume corrugated furnace with micro positive pressure, and the thermal efficiency of the boiler is up to more than 98%. Combined with the threaded smoke tube and the insulation design of furnace body, it can realize the goal of energy saving and consumption reduction.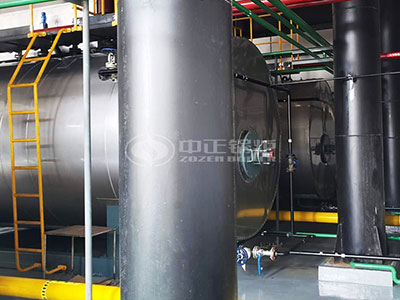 Strict Acceptance Standard for Installation of ZOZEN Boiler
After a month or so, the project manager of ZOZEN Boiler led the team to take on a new look at the dilapidated boiler room. In addition, the steam system and water supply system of the boiler room are painted in strict accordance with the national pipeline painting standard, so as to help the stokers to distinguish correctly and ensure the safe operation of the boilers.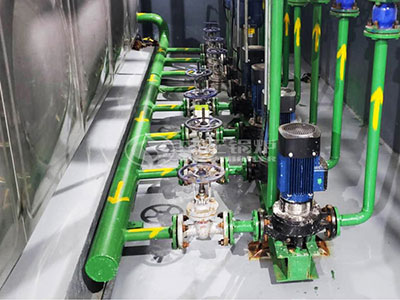 Equipment of ZOZEN Gas-fired Boiler System
After using for a period of time, the stoker was deeply impressed: "Now the gas-fired boiler adopts full-automatic control system, which can automatically start and stop, adjust the load, water supply, etc., and it is simple to operate and is more efficient." According to the actual data measurement, each ton of steam generated by the ZOZEN gas-fired boiler only consumed 70m³ of natural gas, which saves the cost of fuels at least 120 thousand US dollars per year."