ZOZEN SHL Series of steam & hot water boilers are coal fired bulk water-tube boilers with dual cylinders (drums) and work in a natural circulation.Horizontal dual cylinders and water-tube wall form a vertical well-type furnace. At the rear of boiler, there is an economizer and air preheater. If necessary, it is available to set up a superheater inside the furnace. The grate links are made from scale-type fire bars. The mode of gearbox is stepless speed control. It is bulk type for site assembly and masonry.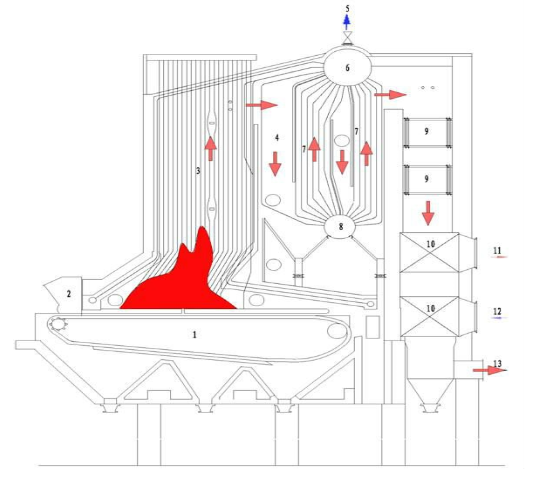 SHL steam boilers

Steam capacity : 10-75T/H

Steam pressure : 1.25-2.5MPa

Steam temperature : 194-225℃
SHL hot water boilers

Heat capacity : 7-46MW

Temperature of outlet water : 130℃/150℃

Temperature of inlet water : 70℃/90℃

Working pressure : 1.0-1.6MPa
Boiler Pictures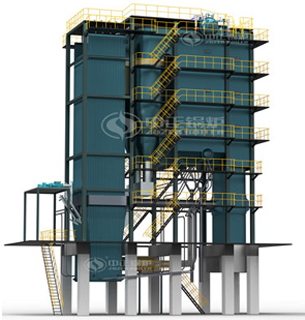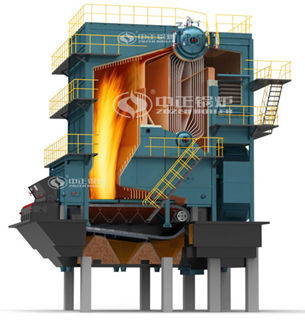 Boiler Features

1.The key processing technology of steel and tube cutting, plate rolling and drum drilling, etc adopts advanced CNC machining process, which can decrease the assembly stress and prolong the working life.
2.Steel tube cutting, end polishing, rust cleaning and bending are processed by advanced CNC.
3.The whole production line is automatic.
4.We adopts advanced automatic unionmelt welding process to ensure the welding quality. All the vertical and circular welding seams will be inspected by 100% X-ray detection.
5.Tubes and flanges are welded together by robot.
6. It is natural water circulation. Each heating area has independent downcomer for water supply to make sure the whole water circulation is safe.
7. Large furnace design
- The flue gas can stay longer in the furnace to make the ash and combustible gas burn abundantly. So that the heat efficiency can be raised.
- In the large furnace, the flue gas rises slowly, which can reduce the ash quantity and get a very low emission.
Oversea Market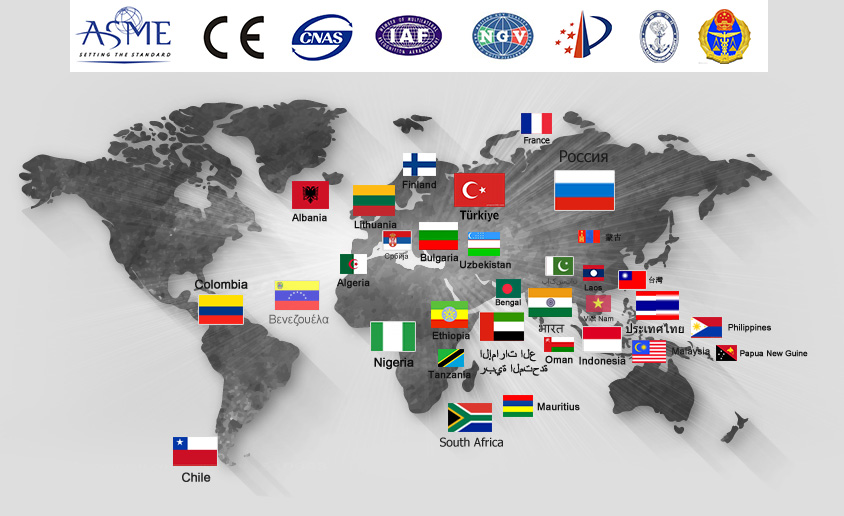 Workshop
Model List
| | | |
| --- | --- | --- |
| SHL10-1.25-AII | SHL10-1.60-AII | SHL10-2.50-AII |
| SHL15-1.25-AII | SHL15-1.60-AII | SHL15-2.50-AII |
| SHL20-1.25-AII | SHL20-1.60-AII | SHL20-2.50-AII |
| SHL25-1.25-AII | SHL25-1.60-AII | SHL25-2.50-AII |
| SHL30-1.25-AII | SHL30-1.60-AII | SHL30-2.50-AII |
| SHL35-1.25-AII | SHL35-1.60-AII | SHL35-2.50-AII |
| SHL40-1.25-AII | SHL40-1.60-AII | SHL40-2.50-AII |
| SHL45-1.25-AII | SHL45-1.60-AII | SHL45-2.50-AII |
| SHL50-1.25-AII | SHL50-1.60-AII | SHL50-2.50-AII |
| SHL65-1.25-AII | SHL65-1.60-AII | SHL65-2.50-AII |
| SHL70-1.25-AII | SHL70-1.60-AII | SHL70-2.50-AII |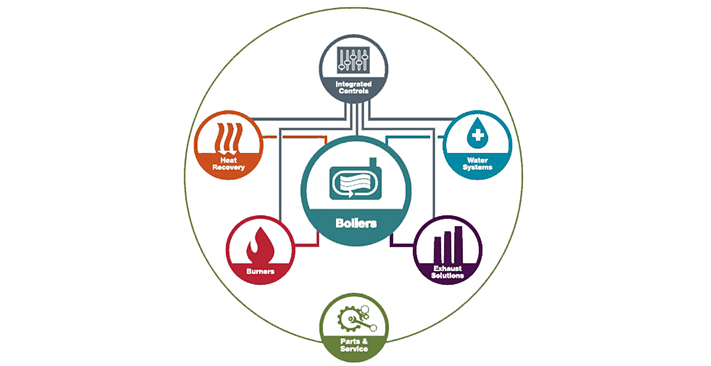 Total Integration goes far beyond boilers.
Efficiency and quality don't end with our boilers. ZOZEN complete integration produces the most efficient boiler solutions in the world. Completely designed, engineered, manufactured, integrated, and serviced by our team, our systems don't have a single outsourced component to jeopardize compatibility or performance. If you are looking for the best-quality boiler systems with the lowest emissions and highest efficiencies, you are looking for ZOZEN.