Equipment: SZL10-1.25-AII
Capacity: 10 tph
Location: Ho Chi Minh City, Vietnam
Project boiler medium: Steam
Company Name: Worldon (Vietnam) Co., Ltd.
Customer feedback:
We appreciated for the coal-fired steam boiler with sufficient output and high efficiency provided by ZOZEN Boiler, which provides a strong guarantee for the production capacity and product quality of our company.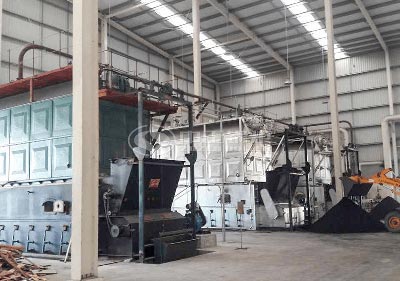 Case Introduction
Worldon (Vietnam) Co., Ltd. is an overseas project of Shenzhou International Group and is a clothing company with the concept of green production. The company, fully established and put into production in 2016, mainly produces the knitted garments of international brands such as Nike, Uniqlo, Adidas and so on. In order to meet the increasing production demands and cut the production costs at the same time, Worldon (Vietnam) Co., Ltd. successively purchased 3 sets of high-efficiency and energy-saving SZL series chain grate coal-fired steam boiler from ZOZEN.
ZOZEN SZL series coal-fired steam boiler is the double-drum chain grate water tube boiler. There are multiple independent air chambers and air dampers under the fire grate to improve the fuel combustion efficiency via precise air distribution, which can save a lot of fuel costs for the enterprise. In addition, according to the environmental protection requirements in Vietnam, ZOZEN also designed the supporting dust removal, desulfurization and denitration equipment at the tail of the boiler to effectively reduce the emission of NOx. It is also worth mentioning that ZOZEN SZL series coal-fired steam boiler has a high level of automation to realize the mechanical operation of fuel feeding, ash discharge and slag discharge; and reasonably-designed control system can reduce the operating costs and improve the economic benefits of the enterprise based on ensuring the boiler's safe operation.