Biomass energy is a "zero-carbon" energy source, and its converted gas and liquid fuels are widely used in various industries. Under the trend of low carbon emission, industrial boilers using biomass gas and biomass oil as fuel have also become a new research direction of boiler manufacturers.
ZOZEN Boiler studies the biomass energy boiler deeply
Bio-natural gas and bio-diesel are combustible energy sources which are converted from straw, kitchen waste and forest waste. The solutions given by most boiler manufacturers in the market are all common oil gas fired boiler products to burn fuel made of biomass raw materials. The energy efficiency of the boiler will be greatly reduced, and there are some problems such as unstable combustion, high maintenance rate and short service life, which have always troubled boiler manufacturers and users.
ZOZEN R&D staffs optimized the products from the boiler structure and materials by deeply studying the characteristics and combustion principles of different fuels.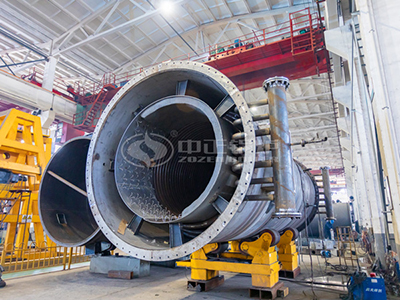 ZOZEN biodiesel thermal oil heater
ZOZEN biodiesel boiler is successfully applied in the customer's project
The customer company is an enterprise specialized in producing biodiesel and derivative products from waste oil, and it is also a leading enterprise with large capacity, large export volume and strong innovation ability in China's biodiesel industry.
In order to meet the needs of production heat and reduce the cost of enterprises, the company decided to introduce boiler equipment using biodiesel as fuel. ZOZEN Boiler provided a set of practical thermal oil heater solution.
The project adopts ZOZEN YQW oil-fired thermal oil heater. On the basis of the three-return disc tube structure, a specially designed ash cleaning device is added to the furnace, which not only has a large volume to ensure the sufficient fuel combustion, but also facilitates regular cleaning of accumulated ash. At the same time, high-temperature resistant steel and pouring materials are selected as the packaging materials of the boiler, which effectively guarantees the service life of the boiler.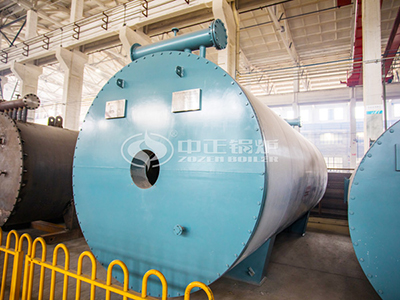 The finished product of ZOZEN biodiesel thermal oil heater
The optimized biodiesel boiler runs well in two years and has a good user experience. The person in charge said: "ZOZEN Boiler has a high technical level, and the boiler equipment tailored for us is reliable in quality with good performance. We decide to add two more boilers in our new production base."