In the production base of ZOZEN Boiler, the shipment of three sets of SZL series steam boilers was ready. They were for the EFFORT Group's comprehensive production plant project with an annual production capacity of 60,000 tons of PVC resin located in Mekele, Ethiopia.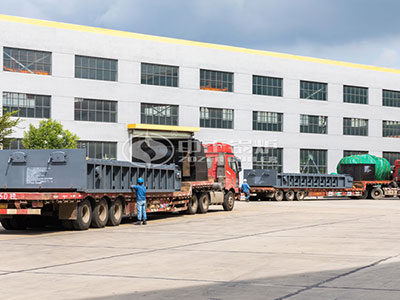 The shipment of ZOZEN SZL series boiler's base part was completed
ZOZEN Boiler and China CEC Engineering Corporation reached the cooperation
China CEC Engineering Corporation (short for CEC) is a large-scale engineering design and consulting company whose main business covers engineering design, consulting, supervision and general contracting. In 2016, CEC successfully won the general contracting project of EFFORT Group's PVC plant in Ethiopia.
This PVC plant project was totally invested with 260 million US dollars. It would have demonstration significance for the development of the salt chemical industry in Ethiopia. This time, CEC purchased three sets of SZL series chain grate steam boilers from ZOZEN Boiler who had completed the shipment recently. The boiler parts had been shipped by nearly 20 trucks in total.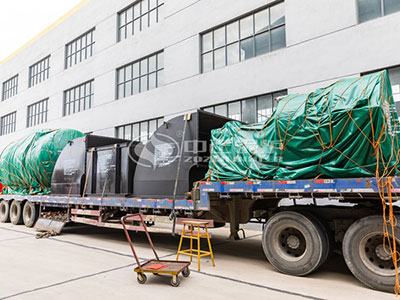 The shipment of ZOZEN steam boiler accessories to Ethiopia
ZOZEN SZL series steam boiler has good quality and performance
The steam boiler is necessary to provide the heat and power sources for the distillation, evaporation, polymerization, lipidation, and drying processes in the PVC resin production line of this project. Since the production line set high requirements for the steam quality and boiler stability, ZOZEN recommended the SZL series coal-fired steam boiler with sufficient output and high degree of automation.
ZOZEN SZL series chain grate steam boiler has good performance
The SZL series boiler has the chain grate structure and double drums with the longitudinal layout. The large furnace can not only promote the sufficient combustion of fuel, but also effectively reduce the thermal load. What's more, in order to improve the fuel utilization rate, there are multiple separate air chambers and air dampers at the lower part of the boiler grate, which can realize the precise air distribution to meet the air demands at each combustion stage.
In addition, ZOZEN Boiler also customized the dust removal, desulfurization and denitration equipment at the end of the boiler to ensure the flue gas emission can meet the local environmental protection standards. According to the actual demands of the project, ZOZEN Boiler selected the intelligent control system which can realize the frequency conversion control of forced draft fan and remote monitoring to save the investments and reduce the operating costs for customers under the premise of ensuring the safety.