ZOZEN Boiler's large-scale gas-fired boiler project in Uzbekistan entered the commissioning and test run phase. Affected by the second outbreak of COVID-19, ZOZEN provided the online remote guidance on the boiler commissioning via the boiler Iot system instead of on-site service, which was a new service model to make the communication with overseas customers easily.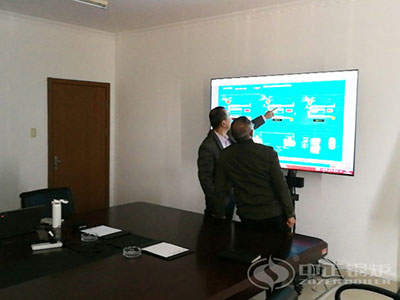 ZOZEN senior engineers were checking the data in the boiler operation via the remote control system
ZOZEN provided online remote guidance on the boiler commissioning to push the project progress
ZOZEN Boiler customized the 205 tph gas-fired steam boiler system solution for Navoiyazot, a chemical enterprise in Uzbekistan. This large-scale gas-fired boiler project had been a sample project of ZOZEN in Russian-speaking areas. According to the plan, three sets of ZOZEN gas-fired boilers would be commissioned and put into production. In order to stay on schedule and save costs, ZOZEN completed the online boiler commissioning work through the intelligent remote control system with high quality and efficiency, which overcame the difficulty brought by COVID-19.
On the afternoon of November 3, ZOZEN successfully connected to the boiler control system in Uzbekistan. From the boiler ignition, data of boiler pressure, combustion temperature, steam temperature and so on were all displayed in real time on the computer screen of ZOZEN Boiler. Based on the analysis of these data, ZOZEN senior engineers completed the commissioning work including cold state test, combustor linkage test and safety test.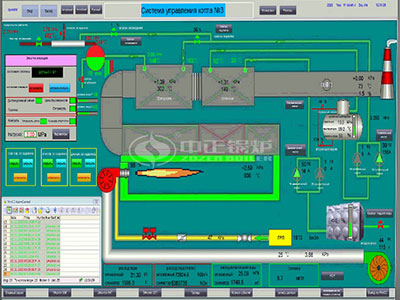 The real-time data in the boiler operation in Uzbekistan
ZOZEN upgraded the online services to make the communication with overseas customers easily
In response to the COVID-19, ZOZEN with a complete e-commerce team has provided services such as online boiler exhibition based on the 3D boiler technology. Customers can visit the factory via live streaming to know ZOZEN in a comprehensive way without leaving home. This time, ZOZEN created the new service model of boiler commissioning via online remote guidance.
It made ZOZEN realize the high-efficiency communication with customers in Uzbekistan and complete the task in time. It also helped ZOZEN to have a deep understanding of the boiler service condition, so as to ensure the safety of boiler operation and improve the efficiency of boiler system, which won the recognition of customers. At present, ZOZEN after-sales services for this project is still going on.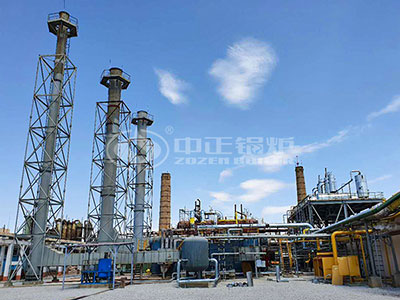 ZOZEN project site in Uzbekistan
ZOZEN has successfully changed the form of pre-sales, in-sales and after-sales services to be online. In the future, ZOZEN will continue to explore more convenient and efficient cooperation and service forms to bring better experience for customers.