Case name: 15tph SZS series gas-fired steam boiler 
Company name: Heilongjiang Nongken Longwang Food Co., Ltd.
Location: Suihua, Heilongjiang
Equipment: SZS15-2.5-Q
Project boiler medium: Steam
Capacity: 15 tph
Customer Feedback:
ZOZEN SZS series gas-fired steam boiler had high thermal efficiency and low pollutant emission which could completely meet the acceptance standards of the local environmental protection department. We were looking forward to having more cooperation with ZOZEN Boiler.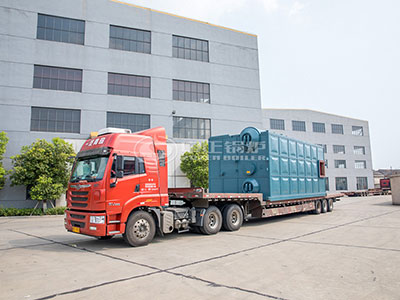 Case Introduction: 
High-quality dairy and soybean products require not only fresh soybeans and raw milk, but also the support of sufficient heat source provided by the steam boiler. Heilongjiang Nongken Longwang Food Co., Ltd. is founded in 1998. After more than 20 years of development, Longwang Food possesses 3 professional soybean and diary products processing plants, 4 non-GMO, green and organic planting bases and 3 milk stations. The milk and soybean milk powder products produced by Longwang Food are favored by many customers and "Longwang" soybean milk powder products are sold well in many countries around the world.
In order to realize green production and environmental protection effects, Longwang Food decided to purchase the natural gas steam boiler and sets strict requirements for the eco-friendly performance of boiler. After knowing the huge steam demands of Longwang Food's diary and soybean products production lines, ZOZEN Boiler recommended the SZS series gas-fired saturated steam boiler which has sufficiency output, high thermal efficiency and outstanding eco-friendly performance. ZOZEN SZS gas-fired steam boiler adopts the full membrane water wall structure. With the economizer and condenser at the boiler end, the overall boiler thermal efficiency can reach 98% and above. What's more, ZOZEN SZS series steam boiler also adopts the advanced low NOx burner for reducing the generation of NOx and controlling the NOx emission under 30mg/m3, which completely complies with relevant environmental protection regulations of the government. The last but not least, ZOZEN boiler is also equipped with the full-automatic intelligent control system to ensure the safe and stable operation of the boiler equipment.